The fitness world has witnessed a profound shift in recent years, with many individuals choosing the convenience of home workouts over traditional gym sessions. If you've ever wondered, "Are home workouts effective?" you're not alone. In this comprehensive guide, we'll dive deep into the effectiveness of home workouts, separating fact from fiction, and providing you with valuable insights to help you make an informed decision about your fitness journey.
Table of Contents:
Understanding the Home Workout Trend
In recent years, the fitness landscape has undergone a remarkable transformation. The rise of home workouts, often facilitated by online fitness programs, has changed the way many people approach their fitness routines. But what's driving this trend, and are home workouts truly effective? Let's dig into the factors behind this shift and explore whether working out at home can be as impactful as hitting the gym.
The Convenience Factor:
One of the primary drivers of the home workout trend is unquestionably convenience. Picture this: no more rushing to the gym during peak hours, no more waiting in line for equipment, and no more enduring long commutes just to squeeze in a workout. With home workouts, you have the luxury of exercising on your own schedule, in your own space.
The Cost-Saving Benefit:
Gym memberships, personal trainers, and the occasional smoothie at the gym's cafe can add up quickly. Home workouts, on the other hand, can be surprisingly budget-friendly. Many effective workout programs require little to no equipment, and plenty of free resources are available online to guide your fitness journey.
Flexibility in Fitness:
Home workouts provide a level of flexibility that's hard to match elsewhere. Whether you're an early bird who loves sunrise workouts or a night owl who prefers evening exercise, your home gym never closes. Fit in a quick workout during lunch breaks or whenever it suits your daily routine.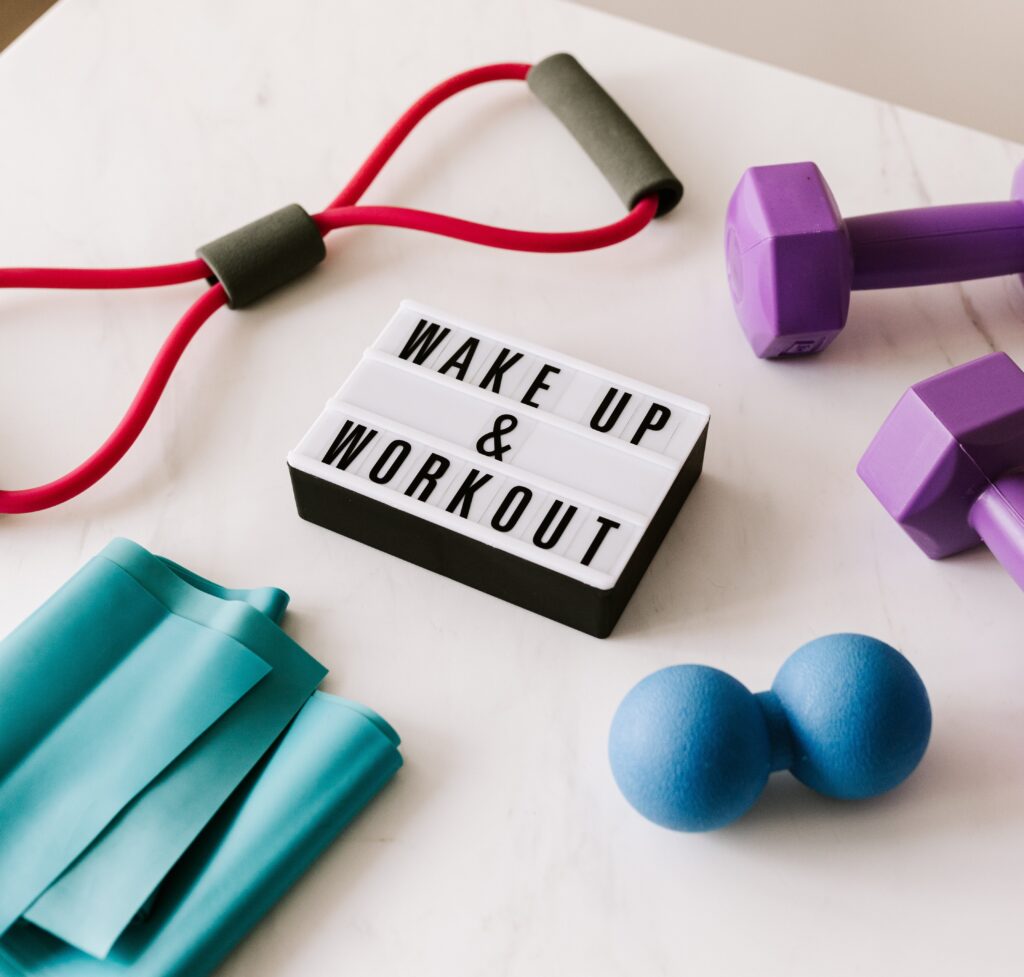 A Private Workout Environment:
Privacy is another significant advantage of home workouts. No need to feel self-conscious about your performance or appearance. You get to choose your workout attire, crank up your favorite music without judgment, and exercise in a space where you feel most comfortable.
The Rise of Online Fitness Programs:
The internet has revolutionized the way we access fitness resources. Online fitness programs, apps, and video platforms have exploded in popularity, providing a vast library of workout routines and expert guidance at your fingertips. From yoga to HIIT, there's something for everyone.
The Personalized Approach:
One size does not fit all when it comes to fitness. Home workouts offer the opportunity to tailor your routine to your specific goals and preferences. You're not limited to the equipment available at the gym; you can choose workouts that align with your fitness aspirations.
The Pros of Home Workouts:
In our quest to answer the question, "Are home workouts effective?" let's examine the advantages and disadvantages of working out at home. While the convenience and accessibility of home workouts are compelling, they come with their fair share of pros and cons.
Convenience and Accessibility: When it comes to convenience, home workouts shine. You have the flexibility to exercise whenever and wherever you like, eliminating the need for commute time to the gym. This convenience can make sticking to a routine easier and more sustainable. You can have the most elaborate home gym or just stick to bodyweight exercises, either way you can get results with proper form and dedication.
Cost Savings: Many fitness enthusiasts are pleasantly surprised by the cost-saving benefits of home workouts. Without a gym membership fee, you can allocate your fitness budget elsewhere. Additionally, you can start with minimal or no equipment, gradually investing as you progress.
Privacy and Comfort: Privacy can be a significant motivator. With home workouts, you exercise in your own space, free from judgment. You can choose your workout attire, crank up your favorite tunes, and create an environment that's conducive to your fitness journey.
Flexibility in Scheduling: The flexibility of home workouts means you can adapt your fitness routine to your daily schedule. Whether you're an early riser or prefer late-night sessions, home workouts accommodate your preferred workout times.
Family Involvement: Home workouts provide an opportunity for family involvement in fitness. You can involve your partner, kids, or other family members in your workouts, promoting a healthy and active lifestyle for everyone.
The Cons of Home Workouts:
Limited Equipment and Space: While home workouts offer flexibility, they may lack the variety of equipment available at a gym. If you have space constraints, setting up a home gym can be challenging, limiting exercise options.
Motivation and Accountability: For some individuals, the gym environment and group fitness classes provide much-needed motivation. Working out alone at home can lead to motivation challenges, making it easier to skip sessions.
Distractions and Interruptions: Home environments often come with distractions, such as household chores, pets, or family members. These distractions can disrupt your workout flow and reduce its effectiveness.
Limited Social Interaction: If you thrive on social interaction, home workouts might leave you feeling isolated. The gym provides an opportunity to connect with others who share fitness goals, fostering a sense of community.
Plateau and Variety: Without access to a wide range of equipment and classes, some individuals may reach a fitness plateau with home workouts. Maintaining variety and consistently challenging yourself can be more difficult without guidance.
Bodyweight Exercises: A Powerful Fitness Tool
Bodyweight exercises involve using your own body as resistance to build strength, improve endurance, and increase flexibility. While they don't require external weights or equipment, they can deliver substantial fitness benefits when performed correctly. Here's how:
Engaging Multiple Muscle Groups: Bodyweight exercises like push-ups, squats, and lunges engage multiple muscle groups simultaneously. This means you're getting a full-body workout with just a few key movements.
Functional Strength: Many bodyweight exercises mimic everyday movements, promoting functional strength. This type of strength is essential for activities like lifting groceries, climbing stairs, or playing with your children.
Improving Balance and Stability: Bodyweight exercises often require balance and stability, which can enhance overall coordination and reduce the risk of injury.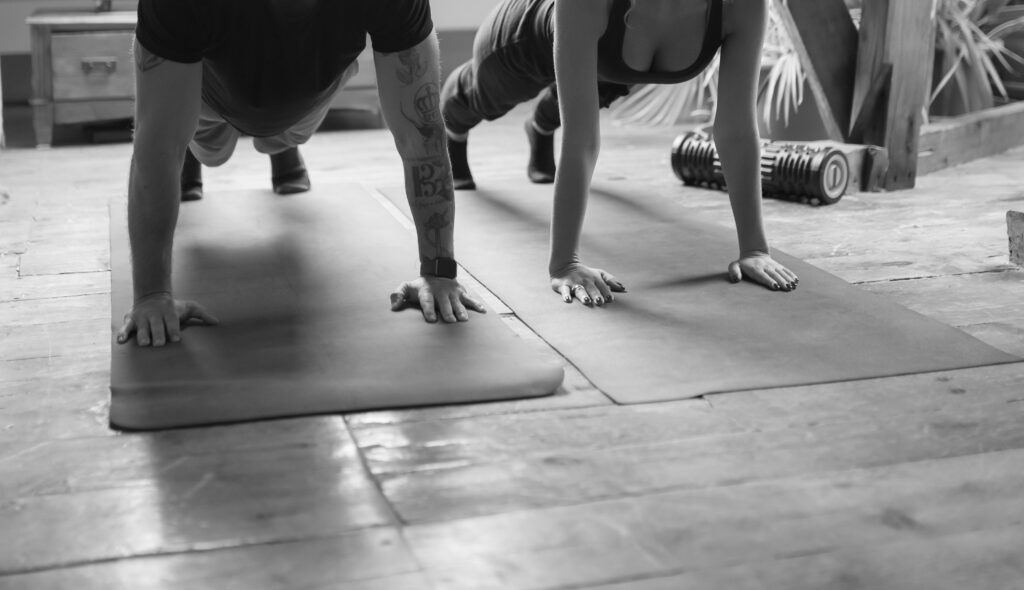 Adaptable Intensity: The intensity of bodyweight exercises can be easily adjusted to match your fitness level. Whether you're a beginner or advanced athlete, there are variations and progressions to challenge you.
No Equipment Required: One of the standout advantages of bodyweight exercises is that they require minimal to no equipment. You can perform them virtually anywhere, making them the epitome of convenient home workouts.
Bodyweight Cardio: Many bodyweight exercises can be adapted into high-intensity interval training (HIIT) routines, providing cardiovascular benefits similar to traditional cardio workouts.
Maximizing the Effectiveness of Bodyweight Exercises:
To ensure that bodyweight exercises are just as effective as using weights and resistance bands, it's crucial to:
Maintain Proper Form: Proper form is essential to target the right muscles and reduce the risk of injury. Pay attention to technique and consider seeking guidance from fitness resources or professionals.
Progress Gradually: As you become more proficient, gradually increase the difficulty of bodyweight exercises. For example, move from regular push-ups to incline push-ups, or from regular squats to pistol squats.
Incorporate Variations: Keep your workouts exciting and challenging by incorporating a variety of bodyweight exercises and their variations.
Combine with Cardio: Mix bodyweight exercises with cardiovascular workouts for a well-rounded fitness routine. Jumping jacks, burpees, and mountain climbers can get your heart rate up.
By understanding the effectiveness of bodyweight exercises and incorporating them into your home workout routine, you can build strength, improve endurance, and achieve your fitness goals without the need for expensive equipment. In the next chapter, we'll address common myths and misconceptions about home workouts, helping you make informed decisions about your fitness journey.